About us
What makes Hugo Bike e-scooters special?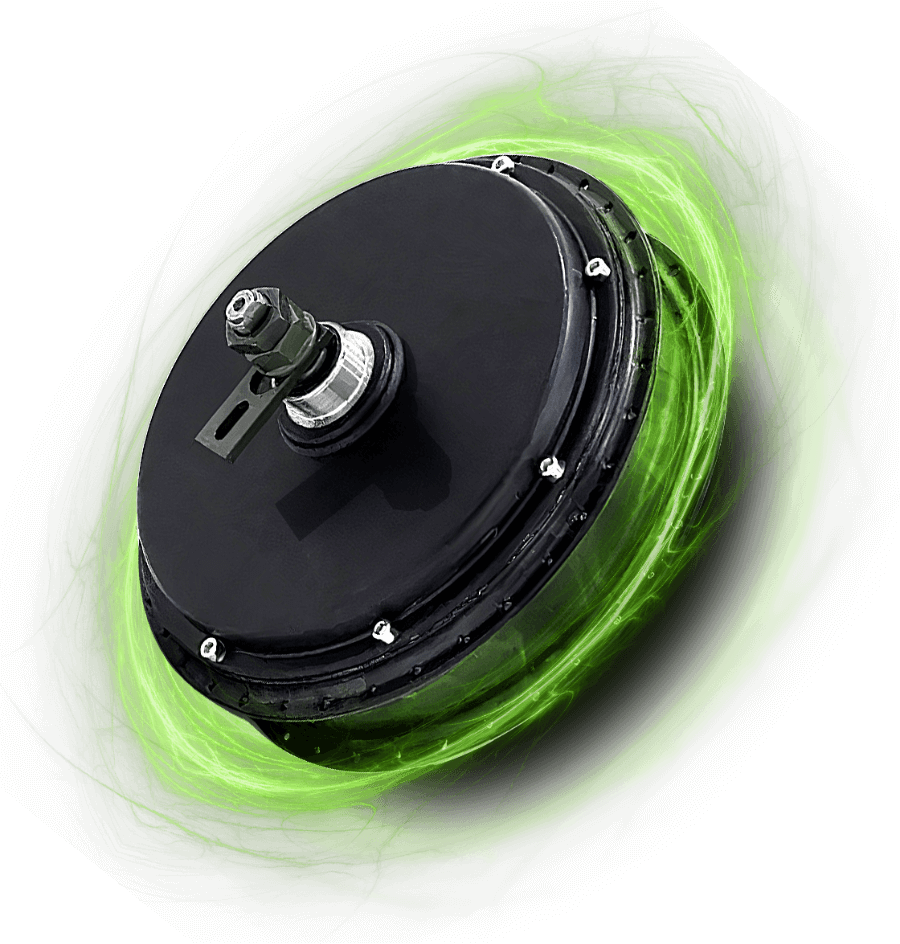 Powerful engines
THE MOTORS WE INSTALL RANGE FROM 250W TO 10 KW
The maximum power output of the most powerful engine can reach up to 15 kW. We use engines of the highest quality, which are still modified in the factory according to our requirements and you will not find the same in the world. Each e-scooter in the HUGO Bike model range is fitted with a different type of motor, so there is no misloading.
All motors are three-phase, controlled by a linear waveform with very fine accelerator operation. The rider does not have to worry about unpleasant twitching with a small movement of the accelerator lever or falling. He can enjoy riding all the time at the strongest power. The highest model series (S,X,S.E.N) use the engine controls to special controller from the Czech company Silixcon model SX/SC.
Composed of BIKE AND MOTO PARTS
THE SCOOTER IS MADE OF QUALITY BICYCLE AND MOTO PARTS. THEREFORE, MECHANICAL DEFECTS CAN BE REPAIRED AT ANY BICYCLE SERVICE.
We have deliberately designed the e-scooters largely so that everyone can choose from a large assortment of bike/moto parts that has been proven for decades, and not just rely on a specific limited number of manufacturers. We are sure that among our fans there are those who like to "push" their e-scooter themselves, so to speak, and we also understand that the nearest Authorised service it can be a bit of a journey and not many people carry a big bag of tools.
Therefore, 3 torx 25, 30 and 40 are sufficient to mount all our models. Alternatively, Allen wrenches, which normally include small cycling kits for quick service.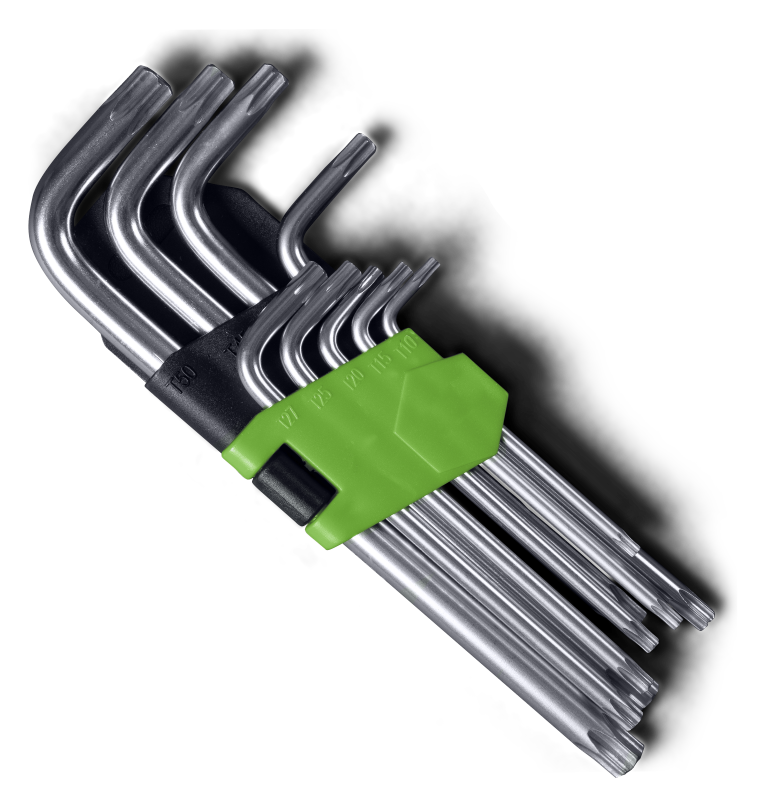 Manual production
EACH E-SCOOTER IS ASSEMBLED BY HAND BY OUR EXPERIENCED MECHANIC.
HUGO Bike is distinguished by the fact that it does not have a so-called mass production, but approaches each buyer individually, and therefore the customer does not choose a ready-made machine in a "box" assembled / made by a robot, but we hand-build it for him from the ground up.
Apart from the laser burning, every part of the frame is taken and machined by hand several times, welded, drilled and sanded until everything is ready for painting and assembly, which is done by hand.
UNIQUE DESIGN
The HUGO Bike design has its reason and origin
It was 2010 when HUGO Bike was founded with the aim of creating a unique and safe e-scooter. "Original" was not just a word, but a materialized machine and after a long time of testing different variants, a truly unique frame made of two laser-baked profiles was created. We make sure that the frame is safe, but also unique in design.
BATTERY AND CONTROL UNIT
LARGE BATTERY CAPACITY AND ONLY BRANDED CELLS
We are aware that the battery and control unit are one of the most expensive parts of the whole e-scooter, so the battery blocks with BMS and control unit are completely designed and manufactured by a professional company in the Czech Republic. From 2023 onwards we are putting a unique "smart" BMS in every battery of the X/S.E.N model series. In cooperation with Silixcon, which has prepared a control unit and a program that allows communication with the BMS via CAN bus connection and uses a special program, thanks to which the control unit itself adjusts the parameters so as not to overload the battery or, conversely, the motor, thus extending the overall life of the battery.
We dare to say that we are perhaps the only ones in the world who have CAN bus communication with their own software in an e-scooter. We offer batteries with a capacity of up to 110 Ah and a range of over 250 km. The battery packs now include a temperature sensor and now also a humidity sensor, which can prevent destruction of the battery due to water ingress into the block.
BATTERY WARRANTY
Our batteries from our Czech partner come with a two-year warranty against manufacturing defects and a six-month warranty against loss of battery capacity below 80 %.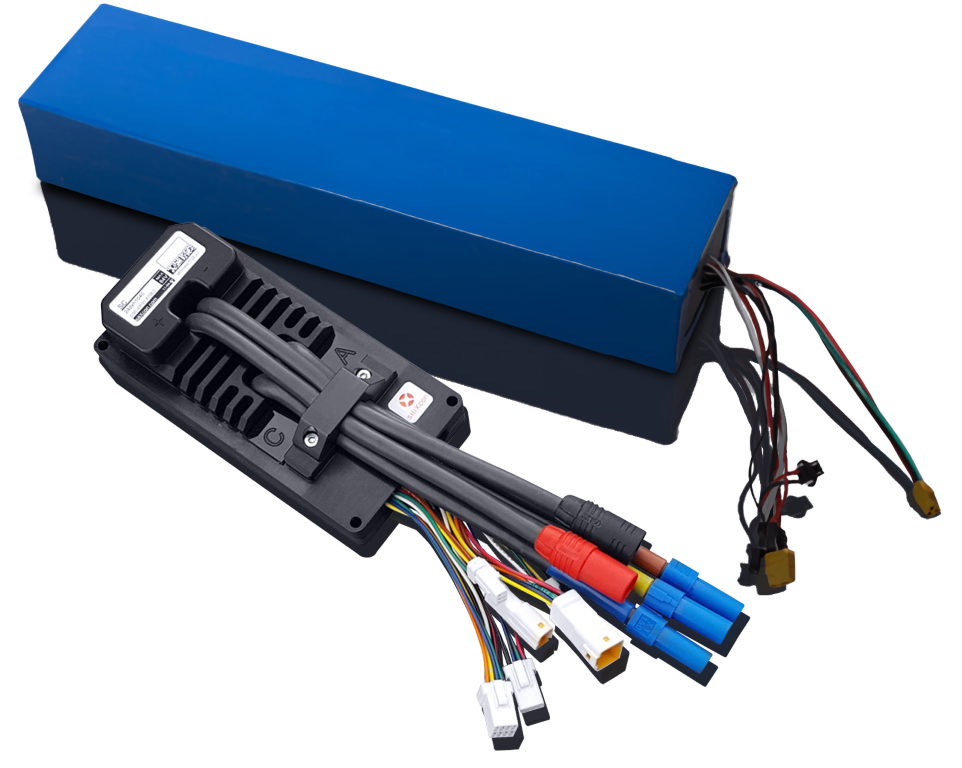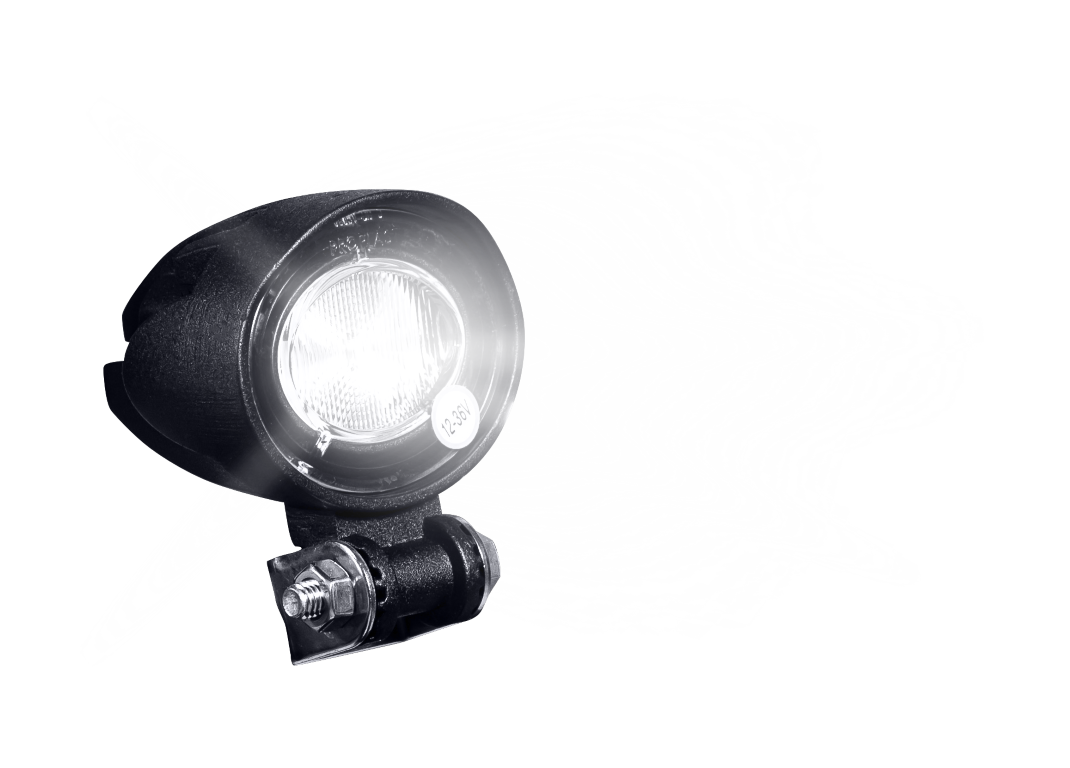 Lights and neon
E-SCOOTERS NOT ONLY HAVE STANDARD LIGHTS, BUT SOME MODELS CAN ALSO BE EQUIPPED WITH TURN SIGNALS OR LED BACKLIGHTING.
We know it's good to be seen, but it's even better to be seen. The rider must always rely on the light, which is why we use the best lights from PROPLAST/WAS, which are exceptional in their small body but high luminous intensity of up to 1800 lumens. All this is hidden in a die-cast aluminium housing with ribbing that ensures good cooling. The lens is made of polycarbonate and the whole light is waterproof with IP68 protection. The lights are powered by 12V-36V/20 Watt.
ANNUAL
WE ALWAYS WANTED THE HUGO BIKE E-BIKE TO BE USABLE ALL YEAR ROUND
If a customer invests a significant amount of money in an e-scooter, they expect to operate it for more than just a few warmer months of the year. The large or wide wheels are no accident, but they allow the rider to enjoy deep snow as well as thick tall grass in the meadow undisturbed. We know of nothing more beautiful than when a fresh powder snow falls and one rides into it with a "HUGOUS".
QUIET OPERATION
SCOOTERS ARE MINIMALLY NOISY AND THEREFORE IDEAL FOR TRIPS INTO THE COUNTRYSIDE AND FOREST.
Each motor on the HUGO Bike is controlled by a so-called sinusoidal waveform and therefore runs absolutely smoothly and almost noiselessly. The absence of gears or chains means that the most powerful motors "whistle a bit pleasantly" under maximum acceleration, and that's it.
SUITABLE FOR THE FIELD
SCOOTERS ARE SUITABLE FOR ALMOST ANY TERRAIN AND CAN HANDLE EVEN THE HIGHEST CLIMBS.
We work to meet the diverse demands of our customers, so we have always produced an e-scooter model that is designed to handle the terrain for which it is intended. The chassis clearance is just right for HUGO to stand up to the rugged forest gradients. We already offer three models in multiple specifications that are suitable for different terrains. Just choose and fit the HUGO with the right tyres for your favourite terrain.
WATERWATER
"ALL WEATHER" OPERATION
We know that the weather doesn't always work out and that many times you come back from a trip in the rain, so we try to use and manufacture parts with the highest possible IP protection. All important components from the display to the battery to the motor have their own maximum IP rating, which can be found in the manual and is more than important to follow. As long as the rider is aware of this, he can enjoy riding in "all weather". Even so, it is very important to follow the instructions in the manual and not to overload the e-scooter with too much water and heat for the individual parts to handle.